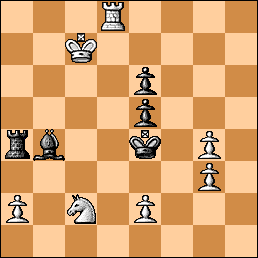 First, you are allowed to place more Black's pawns on the board, so that,
if
it were then Black to move, he would already be stalemated.
Having put the required pawns on the board, suppose that it is actually White to move. The second part of this puzzle is to find the forced way of checkmating Black in six moves.
feel free to post your answers here... I will post the solution in a week time...
Bagheri (GM)